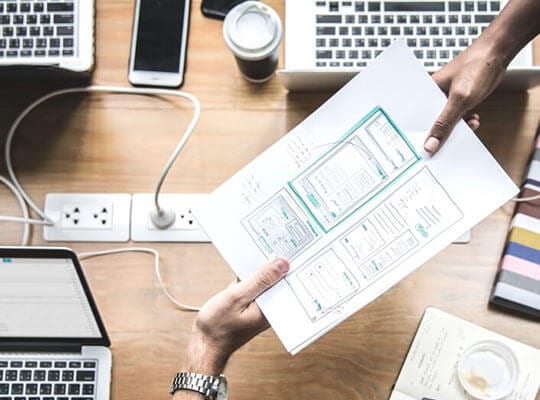 Our development process:
three options, one team.
For millions of users worldwide, Claris FileMaker is the right tool for crafting unique custom apps and better managing both business processes and data in a robust, secure, flexible, affordable way.
We've been building and delivering business solutions based on Claris FileMaker for more than 20 years. We know how to work with you to develop apps right-sized for your business today and as you grow.
Learn how our business-focused, common-sense process helps you get the most value from your custom development projects.
Craft your own FileMaker apps
Build from scratch, adopt an existing FileMaker system, integrate with other solutions… our expert developers can tackle any Claris FileMaker project. Our seasoned team will design, develop and deploy your Claris FileMaker project soup-to-nuts.
Build everything you need in Genesis Financial Suite
Jumpstart your development by leveraging what we've already built. Adopt what you need, build what you choose. Genesis Financial Suite can be tailored to your business and you won't have to start from zero. Our finance and accounting experts and world-class Claris FileMaker developers can maximize the impact of both FileMaker and Genesis together.
Integrate Genesis Financial Suite with your existing solution
Genesis Financial Suite comes ready to integrate. Use what modules you need and tie them into your existing Claris FileMaker solutions. We're happy to work with your team, your developer, your plan, your vision.
Which option suits your needs?
Contact us today to discuss your project. We can decide together which of our three options is best suited to your business needs.