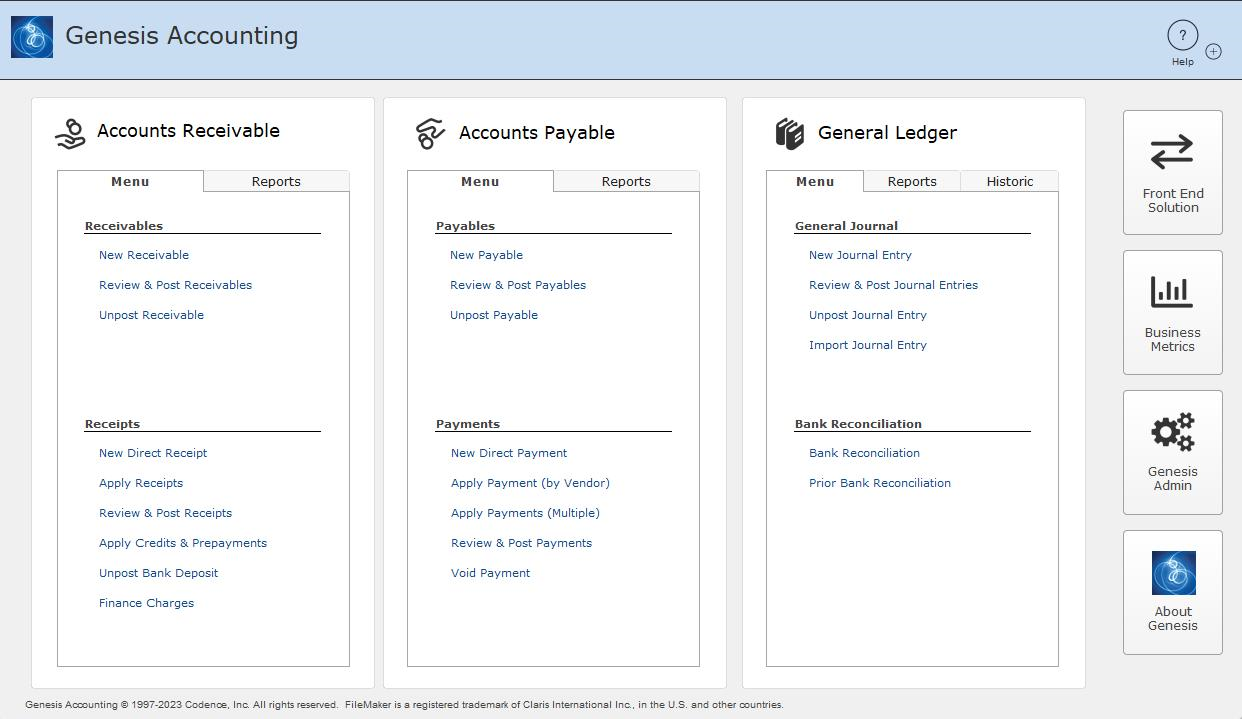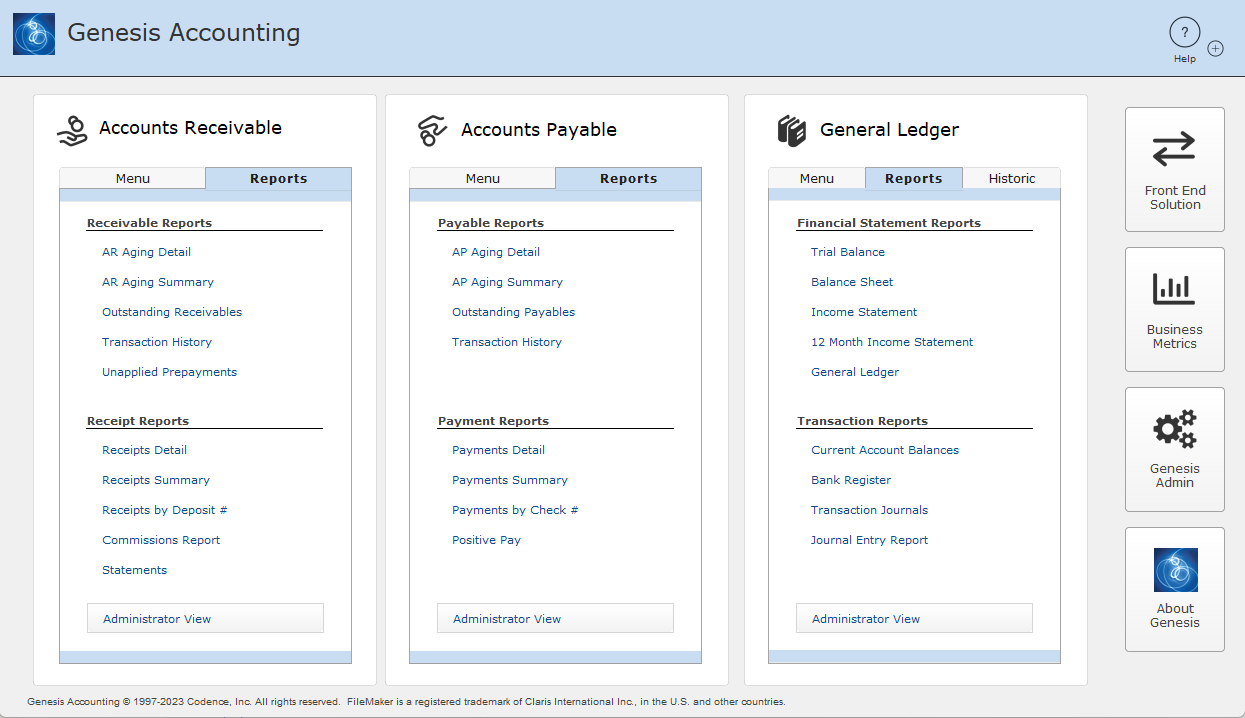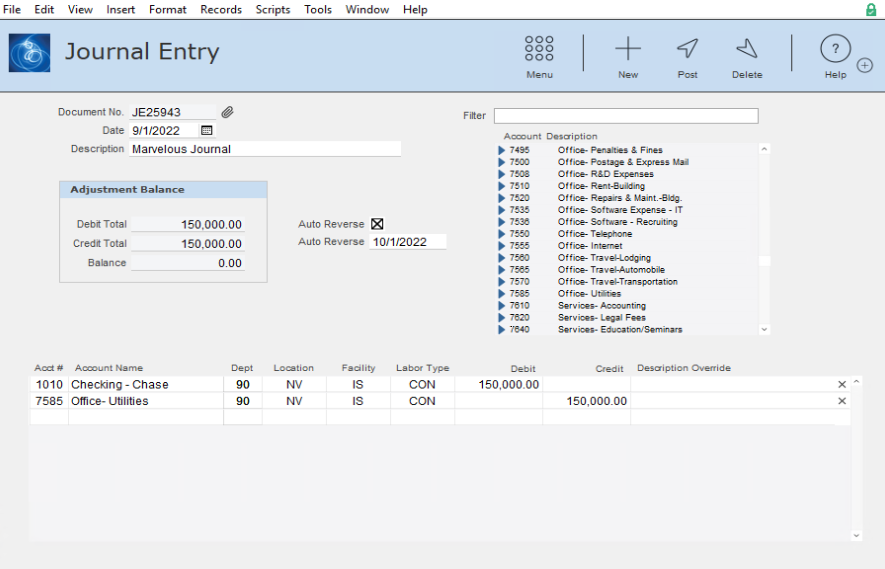 Welcome to Genesis 7...
Discover the transformative potential of Genesis – upgrading can revolutionize your business management experience, offering enhanced user interface customization and efficiency. From streamlined configuration options to powerful financial features, the new Genesis version empowers you to create a visually appealing and consistent environment while maximizing the potential of your business management tools.
Data Integrity Management
State-of-the-art features to ensure data integrity, leveraging server-side processing and verifications to guaranty that data is always accurate

Financial Statements
Transactions
Inventory

Automated processes that "rebuild" stored totals if necessary
Provide alerts (via email, text message, or Slack) to internal system administrators and/or developers immediately if anything goes out of sync
Accounts Payable Management
Improved Payable and Payment History reporting
Ensuring Payment Security and Efficiency:
Take advantage of Positive Pay, enabling secure payment verification.
Electronic Bank Reconciliation:
Simplify bank data download and reconciliation within Genesis.
MICR Check Printing:
MICR (Magnetic Ink Character Recognition) eliminates the need for pre-printed checks, providing convenience for companies with multiple bank accounts used for checking.
Vendor Terms Options streamline accounts payable management by offering user preference settings and automatic discount calculations.
Accounts Receivable Management
Improved Receivable and Receipt History reporting
Improved Drill Down from all AR reports to see transaction details
New: Drill Down from Reconciliation to view deposit details
Support for automated Finance Charges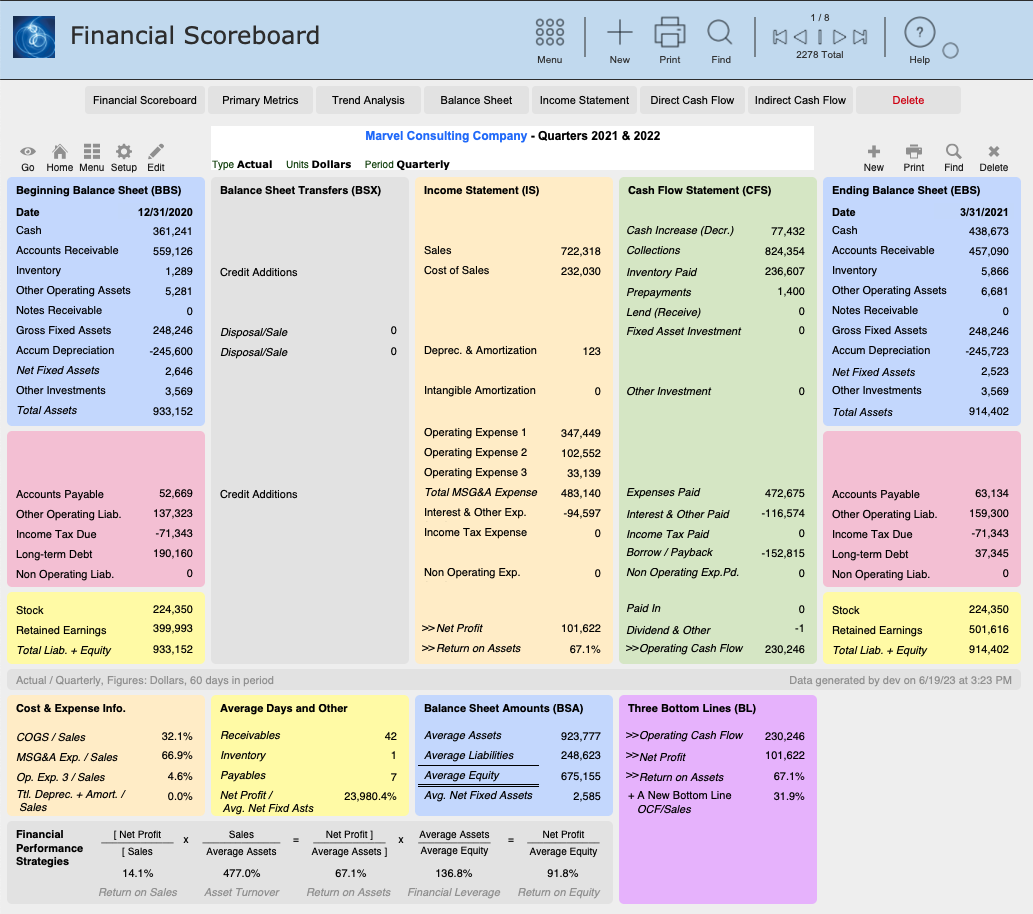 Financial Management Features
Improved Financial Reports:
Faster financial statements with increased flexibility and improved drill-down capabilities for comprehensive data analysis.
Financial Scoreboard:
Uncover deeper financial insights – explore the Financial Scoreboard and Business Metrics reports, offering comprehensive financial insights in a single view known as the Mobley Matrix. Gain a comprehensive overview of your company's financial health with balance sheets, income statements, cash flow statements, and primary metrics (KPIs).
Financial Inquiry Tool:
Efficiently analyze financial data with the Financial Inquiry Tool and improved drill-down capabilities to explore underlying transactions from both the current fiscal year and prior years.
Dynamic General Ledger Report:
Genesis 7 Interface
Upgrade to Genesis for an enhanced user experience, featuring intuitive interface configuration, seamless integration with Genesis Theme Master, customization options, and systemwide efficiency.
Business Operations Management 
Genesis Transactions provides advanced business functions that can be extensively customized and tailored to meet the specific needs of your vertical business.
Genesis Transactions is radically efficient in that it allows you to enter data once and have it seamlessly post from our CRM and Inventory management modules into Purchase Orders, Invoices and, once reviewed, automatically into our the Genesis full general ledger accounting system eliminating redundant data entry, improving efficiency and ensuring the accuracy of the data you need to manage your business.
It's all connected – Using Genesis Transactions with Genesis Accounting ensures that at any point you can see who did what, when and how. Robust logging of all transaction processes ensures that there is always an audit trail that can be simply and easily reviewed. You are just a a click away from seeing what you need when you need it.
Business operations are where the rubber meets the road
Efficiency
Accuracy
Collaboration
When you choose Genesis Transactions as the front-end management system to handle Customers and Vendors along with Invoicing, Purchasing, Inventory Control and Job Management you eliminate redundant data entry, improve efficiency and data accuracy thereby streamlining data entry to securely and reliably capture your company's business transactions in a single central FileMaker-based system.
To learn more about Genesis, please watch our videos and catch up with our latest blog. 
Upgrade to Genesis 7 today
Elevate your business management experience with an intuitive interface, seamless integration, and powerful financial features. Streamline your workflow, gain deeper financial insights, and ensure security and efficiency.