What's New in Claris FileMaker 2023?
The latest iteration of the Claris FileMaker Platform, was released in late April, 2023. This new version, dubbed "2023", is an incremental update to the existing Claris FileMaker 19.6 platform. The new version numbering scheme, which will undoubtedly mirror the progress of the years to come, is representative of the Claris commitment to continual updates to the platform.
This platform update includes a new version of Claris FileMaker Pro, Claris FileMaker Server, and Claris FileMaker Go. We'll take a (shallow) dive into each of these and highlight a few of the key enhancements.
Claris FileMaker Pro
Notable Enhancements
OnWindowTransaction script trigger: This is a new file-level script trigger that can be configured from the File Options dialog. The script configured with this trigger will be run after a transaction is successfully committed. We're just getting started with this new feature, but it has implications for building robust audit logging since we can capture record create, edit, and delete operations.
Perform Script on Server with Callback script step: This new script step allows us to send scripts off to the server for processing without waiting for completion, but then fire a local script when the server process is complete. Imagine sending a long process off to the server, getting back to work in your system, and then getting a notification that the server process is complete. This has been possible for a while, but involved a lot of manual work to set up the appropriate scaffolding.
Trigger Claris Connect Flow script step: With this new script step, triggering Claris Connect flows from Claris FileMaker is easier than ever. Add your API Key, specify the URL, and include your JSON object.
We're also happy to see the remaining issues with macOS Ventura officially resolved. With 19.6 and the early builds of macOS Ventura, we had experienced (and reported) a few issues related to card window display and printing. While many of these issues have disappeared over the past few months, it's nice to see them noted in the 2023 release notes as resolved. It's now (officially) safe to upgrade to both Claris FileMaker 2023 and macOS Ventura.
New application icons: yup, there are new icons alright.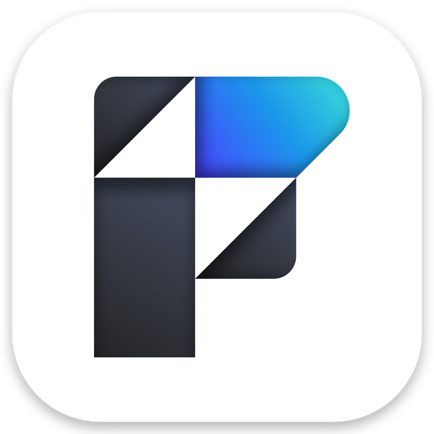 Other Enhancements
Dark Mode support for Relationship Graph
Send Mail via OAuth 2.0
Import license by opening .fmcert files
Execute Data API script step support for dateformats
PDF Thumbnail generation on Windows
BaseTableNames(file)
BaseTableIDs(file)
ReadQRCode() on all platforms
Get(LiveText) server-side support and additional languages
Get( CacheFilePath ) & Get( CacheFileName )
FileMaker_BaseTables system table
GetBaseTableName function
Notable Bug Fixes
Card window cannot be displayed if window was previously minimized with Stage Manager enabled
Summary fields failing from global variable data sources in hosted file
Windows only: PDF's are rendered blurry
"Current Record" option is disregarded when printing on macOS Ventura
Crash when closing card windows (MacOS)
Claris FileMaker Server
The complete list of enhancements to Claris FileMaker Server are available in the official release notes. Most items involve updates to related technologies, like the new support for Ubuntu 22.04 LTS. That said, Server 2023 increases the maximum number of files per server from 125 to 256; this will be a welcome update to those organizations (Codence!) that are all in with Claris FileMaker and are at, or near the previous limit.
Claris FileMaker Go
Claris FileMaker Go has been updated mostly with enhancements to support new features in Claris FileMaker (e.g. OnWindowTransaction) but also has benefited from multiple bug fixes. See release notes below.
Helpful Links
FileMaker Pro Release Notes
Server Release Notes
Claris Company Announcement
Licensing FAQ page
Free Trial
That's It!
We are super excited to see this latest release and look forward to taking advantage of these new features. Time to go update!
Technical Lead
Charlie is well known in the Claris community; he has deep experience in technical leadership with a major focus in the vertical space. On the personal side, Charlie is the president of his local cycling club, a competitive sailor, a ski instructor, and recently completed all 46 4000+ foot peaks in the Adirondacks.
Subscribe to get the latest in your inbox.
Built with you in mind
Speak to one of our expert consultants about making sense of your data today. During
this free consultation, we'll address your questions, learn more about your business, and
make some immediate recommendations.